Store & Apparel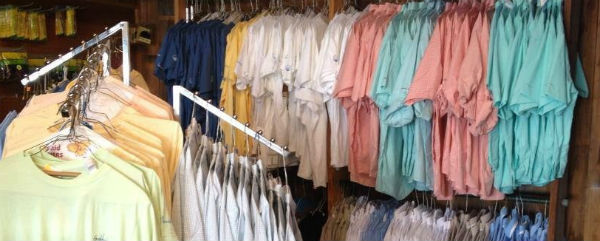 Located inside of our Lighthouse Restaurant you will also find our store and main office. Here we offer all of the necessities to make your stay with us successful.
Our retail apparel features soft cotton and dry-fit apparel for men, women, and children of all sizes. We are the exclusive store in Cocodrie that carries MOJO Sportswear, including fishing shirts and dress shirts, as well as UPF 50, dry-fit shirts and shorts. We also sell CoCo Marina custom-designed t-shirts, koozies, hats (traditional and mesh trucker-hats), and sunglasses.
Every style will keep you cool on and off the boat! Our designers have worked in men's fashion and charter fishing marinas for over 10 years and are dedicated to offering the most updated and functional gear in the area.
Lodging check in and check out for overnight guests
Charter Fishing information and check in
Day customers – Boat Launch ($5), Parking ($5)
Order pre-made turkey or ham sandwiches for boat trips
Book a private party or event
Gas
Ice
Ice Chests
Snacks
Beer, soft drinks, and bottled water
Souvenirs, hats, and clothing with CoCo Marina logos
Toiletries